Introducing the Infinity Hotel Platform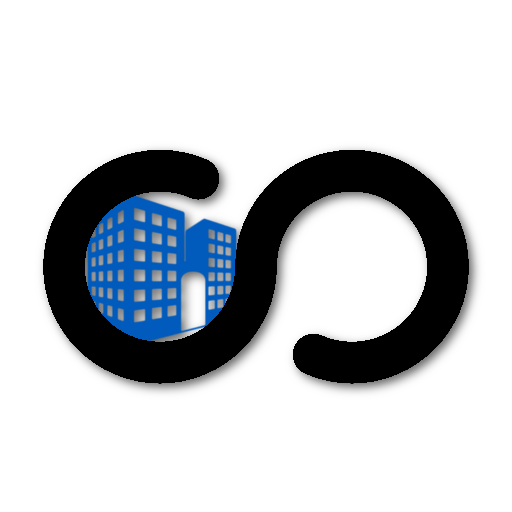 What is infinity?
Infinity is a versatile and fully customizable hotel mobile platform. You can select the modules that you want to be included in your application and we will create special unique applications for your business. Each app is made from scratch and the design is based on the businesse's branding and design language. Each application is extensible, so if you decide to add new modules it can be easily done with a single update due to the extensible nature of our platform. If you have an idea for a module that is not already available, we can make it for you exactly the way you imagined it.

Infinity, a hotel platform with infinite possibilities.
Booking
Allow the users to book their stay at your hotel right from within the application. All the available rooms and appartments are shown in a stylish list. The user can see all the available details of a room or apartment before booking.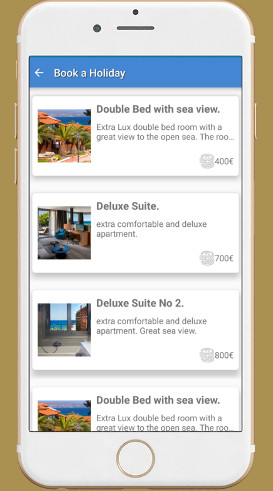 Multiple Languages

The platform has full multilingual support. Any language can be added either at the beginning of setting the application up or at a later stage. The application will operate on the user's device based on the default selected system language.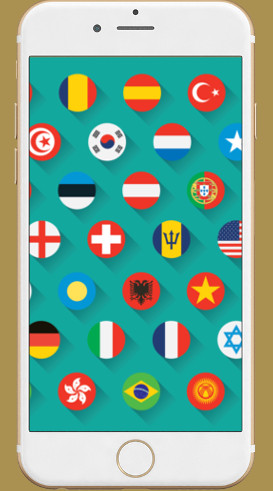 News
The news module allows you to inform your guests of the news of your hotel and the surrounding area. It helps you keep everyone up to date and having fun.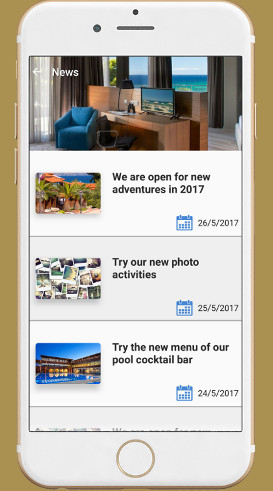 Events
Keep your guests updated on the daily events of the hotel. The users can view all the past and upcoming events in a chronological order. If the users wants to be alerted of an event, he/she can add the event to their device's calendar.
Push Notifications
With push notifications you can notify the users of upcoming news and events. Our platform supports rich push with images. Furthermore you can send special offers to users of specific countries.
Accommodations Display
Let the users know of the various types of accommodation that your hotel can offer in the most stylish and elegant way. We use high quality graphics and custom fonts to make the tour of your hotel's accommodations a pleasant and useful experience.
Hotel Tours
If your hotel offers a variety of extra activities to the user like a spa, restaurants and bars, there's no better way to show them than using our Hotel Tours module. Let the user browse through your hotel's available facilities through a user friendly and beautiful environment.
Services Catalog
All the services that your hotel provides are listed here in an elegant, multimedia rich catalog. Any extra services that are provided to the user through our app, will be listed here.
Restaurant and Bar Menu
If you have a restaurant or a bar in your hotel, there's no better way to let the users browse through their menus, with elegance and style, that our menu module. You can add as many facilities as you want (bars and restaurants) and each can have various menus.
Room Service
With our room service module, you can enable your guests to order directly from their mobile devices. The guest can add items to his/her order from a beautiful list divided in categories.
Camera
This module alows the user to take photos from within the application. Each photograph is tagged with the hotel's logo. The taken photos can be viewed and shared from the application's gallery module. Furthermore the user can upload his/her photos to the social gallery module or use them in the collage maker module.
Social Gallery
The social gallery allows the user to share his/hre photos with other users of the application and view their shared photos. Each photo is accompanied by a short message. Any uploaded photo must be first approved by the administrator before becoming public.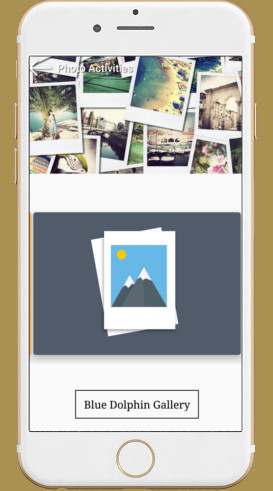 Collage Maker
Let your users get creative with their photos. Collage maker gives the the ability to create stunning collages compiled of the photos that they tookl during their stay. The collage can then be saved and shared via all available means.
Alarm Service
The user can request a wake-up call to his room at a specified time. This module will alert the hotel personnel when a scheduled wake-up call's time is coming close.
Airport Departures
This module can retrieve data on departures from your local airport. The provided data is live, so the user can be infrormed about his/her exact departure time and see if there are any delays or cancellations.
Weather Forecast
The user can view the live weather and a forecast of the location that he/she is in. This module can also include the live weather and a forecast for the user's hometown.
Custom Modules
If you haven't found a suitable set of modules for your hotel or you have an idea for a module that is not listed above please let us kno. Our experienced team of developers and designers will be more than happy to help you create the ideal application for your business.
We take great pride in our graphics team and we consider design to be of the essence. That's why every application is designed and developed from the ground up. Each application's design is based on the design language and the branding strategy of every hotel.